With approximately 300 million people and 80 million canines, the risk of experiencing a dog bite sure are high, even if you are not a UPS employee; these guys are often at the receiving end of canine fury. Every year, over 4 million dog bites occur in the country and about 20% of these need more than just a rabies shot because the wound often gets infected.
Over 80% of dog bites result in minor cuts and bruises. However, instances of canines sinking their teeth into people are quite common at one bite every 75 seconds. Moreover, the fact that 45% of dog bite victims are kids below the age of 5 years is what offers cause for concern.
While most dog bite statistics for Kansas are not available, Wichita is 23rd in the list of cities with the most dog bites per annum, with more than 1000 dog bites reported last year. Even with limited statistics is clear there is a good possibility that your child may become the victim of a dog bite at some point.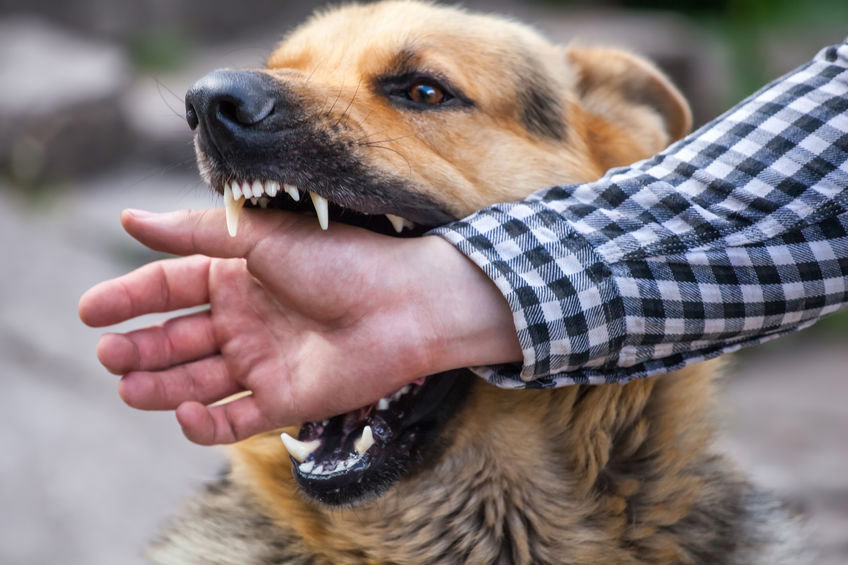 First things first, health and safety above all else!
You will get the chance to seek restitution for damages incurred but if the victim of the canine attack is younger than 10 years, chances are that the injuries may be serious, so your first priority should be to seek medical help.
Dog bite injuries and complications can range from simple puncture wounds to sprains, crush injuries, fractures, tissue and blood loss, lacerations and abrasions, scars, cellulitis, avulsions, PTSD and rabies.
So, regardless of the age of the victim or the severity of the injury, seek medical attention. Don't just assume that the tiny scrape will heal on its own. Get your EMT or doctor to take a look at it so that you can keep dangerous infections at bay. Also, dogs that seem otherwise healthy may not be vaccinated, in which case, the victim will have to take shots for rabies.
Protecting your rights in case of a dog bite
1. Information will give you power: If you intend to collect damages, you will need all the details you can get your hands on. Right from the name of the owner to his/her address and phone number and information about the temperament of the animal, you will need it all. So, gather as many details as you can.

2. Get the authorities involved: File a report with the local police as well as animal control. Not only will this serve as further proof but will also save some other hapless victim from a bite. If the animals is not vaccinated, it may be quarantined to check if it's rabid.

3. Collect proof: Get the contact details of witnesses who saw the dog biting your child. These witnesses will help to support your claim of what transpired. Also, take photographs of the dog that bit your kid, the wound caused by the bite and the location of the incident.

4. Contact a lawyer: Dog bite claims are typically collected from the owner's home insurance policy and that is reason you need an experienced attorney. Insurance companies don't play fair but with an attorney negotiating on your behalf, the defendants will know that you mean business.
Going to court over a dog bite, really?
You may not have to go to court because most dog bite cases are settled outside. But you will need legal representation because don't expect the insurance companies to willingly cough up the compensation.
Kansas follows the "one bite rule". Pursuant to this law, the dog owner can only be held liable if he knew or had any reason to believe that his pet posed danger to others. In other words, if your child was bitten by an animal that has a history of aggressive behavior, meaning the dog has bitten/tried to bite somebody else before, and the owner of the animal is aware of such behavior/incident, this individual can be held liable for the physical/mental hurt caused.
It goes without saying that you cannot expect pet owners to simply own up to the bad behavior of their animals and increase their home insurance premiums in the process. So, you will need an expert to investigate the matter.
It is imperative to understand that every dog bite case is unique. Get in touch with our team of experienced attorneys today and allow us to uncover the truth and get you the compensation that is rightfully yours.
References: