DeVaughn James Injury Lawyers – Topeka
/
Wednesday, September 1, 2021
/
Published in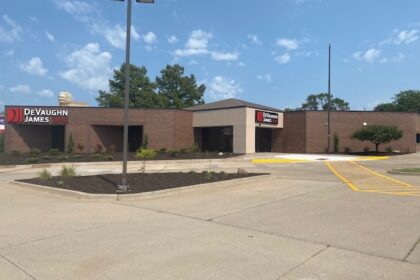 Serving all of Kansas including Topeka, Emporia, Manhattan, Junction City and surrounding areas.
We are excited to officially announce the opening of our 3rd office location in Topeka! Leading the Topeka office will be our very own, Jessica Brunken, who will be returning home to Topeka and acting as the managing attorney!
Contact DeVaughn James Injury Lawyers – Topeka
DeVaughn James Injury Lawyers is the largest personal injury law firm in Kansas! With offices in Topeka and Wichita our dedicated injury attorneys focus on personal injury cases, such as car accidents, semi-truck accidents, and wrongful death for the people of Kansas. There's no cost or obligation to let us review your case. Contact our Topeka, Kansas office today!