Understanding How Wrongful Death Lawsuits Work In Kansas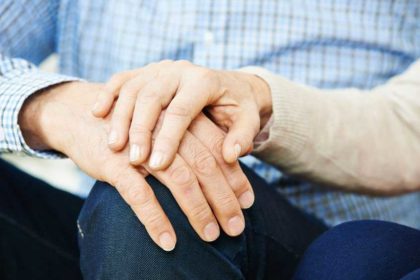 It is always tragic to deal with the death of a loved one, but the grief is even harder to bear when the tragedy is attributed to the negligence of another person. The senselessness of this kind of tragedy is often so overcoming that it can impede the chances of closure for many dealing with loss.
While not all acts of negligence that lead to the loss of life are criminally punishable, it can be almost impossible to recover from grief knowing that the negligent person is simply walking away unpunished after robbing your loved one of his/her life and you of companionship. It is very natural to feel deep-rooted anger and a sense of helplessness, which hinders the healing process.
If you have been subjected to such a tragedy, a wrongful death lawsuit can present you with a way to hold the culpable party accountable for their reckless acts. If you have questions about the options available through civil action, continue reading to get the answers you need.
What is a wrongful death lawsuit?
It is a civil claim that can be brought against responsible parties when death occurs due to the unintentional or negligent acts of another individual or commercial/corporate/government entity. Although compensation can never undo the tragedy nor the emotional suffering that the negligence has caused, the civil system does offer reprieve by holding the at-fault parties accountable for the financial and non-financial losses involved such as:
Expenses of last rites.
Loss of future earnings.
Medical expenses of the deceased from the time of injury until death.
Emotional and mental anguish of family members.
Loss of care and companionship caused by the death of the victim.
In addition to these, the court may also impose punitive damages which are meant to deter similar acts of negligence in the future. Wrongful death claims are not connected to any criminal case that may have been initiated in the matter. In other words, you can proceed with the civil action regardless of whether the at-fault party is currently undergoing a criminal trial or not.
When does a wrongful death claim arise?
When death occurs as a result of injuries, the party responsible for the incident that led to the injuries can be held accountable, and it is possible to file a wrongful death lawsuit. Typically, such claims arise out of:
Serious injuries caused by defective/old equipment in a workplace.
Mishaps due to inadequate safety measures and protocols.
Slips and falls in private and public areas.
Motor vehicle accident injuries.
Medical malpractice.
Injuries sustained due to defective products.
Death due to unintentional poisoning/anaphylactic reaction, caused by contaminated products.
Nursing home and senior care center negligence.
By examining what led to the death of the victim and how the at-fault party was responsible for the event that led to the injury and death, a lawyer will look for signs of negligent acts or of laws being broken. These would be used as the grounds to file a wrongful death claim.
How are wrongful death claims treated in Kansas?
Kansas Statute Section 60-1901 outlines wrongful death claims. It states that such civil action is treated as a claim for compensation that the decedent would have brought had he been alive.
Who can bring a wrongful death claim?
An individual who can legally be deemed the heir of the decedent and who has suffered a loss due to the death of the victim can file for damages. The claim can be brought by the:
Spouse
Children
Parents
Siblings
Grandparents
However, if parental rights have been severed, children no longer have the right to bring such a claim upon the death of the parent(s).
What are the damages that you can recover under Kansas wrongful death laws?
Damages are awarded for both economic as well as non-economic losses. However, recovery in a wrongful death claim is capped at $300,000.
For economic losses, compensation is awarded for:
Medical expenses incurred during the treatment and care of the deceased.
Household expenditures.
Loss of income.
Out of pocket expenses for medical, hospice and home care.
Funeral expenses and cost of last rites.
Damages for non-economic losses are offered to compensate the heir(s) for:
Suffering, mental anguish, bereavement.
Loss of companionship, society, protection.
Loss of filial attention and care.
Loss of marital attention, care and companionship.
Loss of parental guidance, care and education.
Is there a time limitation for filing a wrongful death claim in Kansas?
The statute of limitation for this civil claim is 2 years from the time of the incident that lead to the death. However, in Kansas there may be certain facts surrounding the incident itself or timeframe of the death that allows your claim to be pursued beyond 2 years from the date of the incident. Specifically, if the death of your loved one occurred a few years after the original incident, or if your loved one died as a result of medical negligence, you should contact an experienced personal injury attorney as soon as possible to discuss options related to the timeframe of filing a claim.
If you are serious about recovering damages, you need a skilled attorney!
When it comes to wrongful death claims, we know how important it is to care for our clients and families experiencing loss. We utilize many experts, including financial advisors, accident reconstruction experts, medical experts, witnesses and officers of the law. Filing a wrongful death claim and successfully resolving complicated legal claims takes an experienced team of attorneys. For an in-depth understanding of Kansas Statutes and decades of experience in handling such cases contact DeVaughn James Injury Lawyers. If you have lost a loved one to the reckless actions of someone else, contact us today!